This is an enjoyable practical course day held at the Partnership for Leaning, Liverpool. You will be using composite to restore a simulated incisor fracture and learn how to apply the 14 keys of aesthetic dentistry to design-a-smile!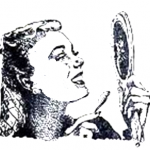 Here is a list of what to bring along and how to prepare your teeth ready to use on the day:Â http://cheshiresmile.co.uk/wp-content/uploads/2011/03/what-to-bring-master.pdf
Course details
Date: Â  Â  Â Friday 18 March 2011
Registration: Â 9.30am
Course start: Â 10am
Venue:  Partnership for Learning Charity, South Road, Liverpool, L24 9UZ
Title: Â  Â Anterior Restorations
Speaker: Â  Mr Peter Smyth BDS, MSc
Peter qualified from Dundee in 1992 and now runs Cheshire Smile Clinic,
situated in South Liverpool. This clinic accepts referrals for endodontics,
restorative dentistry, dental implants, periodontal cases and complete
dentures. Post-graduate training eventually led to a Masters degree in
prosthodontics, Manchester University 2001. With over 10 years experience of
private referral dentistry Peter is dedicated to providing quality dental care for
patient referrals, his particular interest is restoring failed adult dentitions.
Educational Aims and Objectives
Aesthetic dentistry has become increasingly important to dentists and their
patients. Whilst dental health remains the primary goal of treatment, satisfying
our patient's cosmetic expectations is often their overriding concern.
Imperceptible dentistry is technically demanding. Peter will demonstrate how
to manage the restoration of anterior teeth throughout this practical course
day.
Proposed Learning Outcomes
We will cover the following:
An examination format for treatment planning
Rotary instrument selection
Information about each type of restoration and tooth preparation
Using guides and measurements
Hands-on:
Composite stratification technique, repair a simulated fractured incisor using a
silicone stent and composite
Rubber dam for any tooth
Table clinics
Shade analysis
Occlusion and articulation